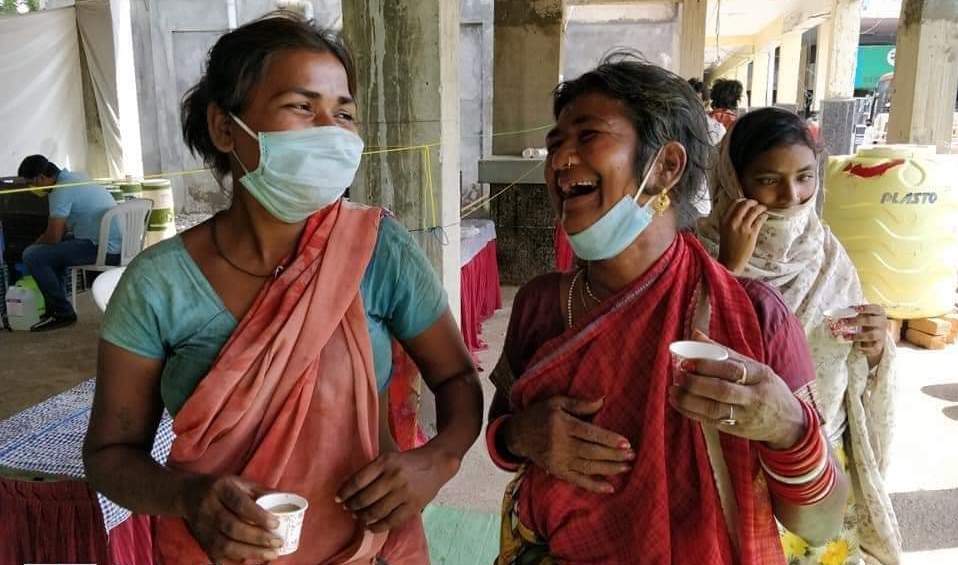 CONTRIBUTE TOWARDS
FOOD|PROVISIONS|TRANSPORTATION|MEDICINE
Our Vision
The Vision of Justice & Hope (J&H) is to enable protection of human rights for the vulnerable, equip those responsible for upholding rights, and engage the community to bring change and be changed.
Why We Help
Justice and Hope was birthed because of dire necessity. Restoration of dignity and hope is the first step towards healing and enabling a survivor to thrive and become an "Overcomer". With the number of rescues ever increasing, the systems are unable to provide the care and counselling required to restore. The advisers and trustees of Justice and Hope have experienced that providing a long-term, holistic response for the survivors in need of protection is effective in breaking the cycle of trafficking and child abuse. More resources and organisations are needed to meet the ever increasing numbers of children in need and in protection homes and orphanages. J&H complements and works with the government and in partnership with other NGOs.
How do you stand apart from other NGOs in similar fields?
Justice and Hope believes that transformation is possible. And those who are transformed are the greatest transformers. We believe in empowering overcomers to lead this movement of restoration and fighting injustice. The staff are dedicated to serve with their life, and during the process of hiring, preference is given to overcomers. We currently have staff that have survived their circumstances, experienced transformation and equipped themselves academically to serve with expertise.
Experiences
Justice and hope is a team of people who inspire everyone. They stand to help people. They will work out everything for the people in need so that their lives will get better. They give importance to others. They show love and genuinely care. They teach you who you are. They are the best team I've ever met because they made me strong, by the way they keep going on by the dreams they have and always work to create a smile in everyone every step of the way. Justice and hope they are the real life inspiration to me.
By Janani.
Trustees
Timothy Vanderputt
Founder Trustee
Timothy got his Master in Social Work from Madras Christian College before following his passion for music and design. He started a graphic design company called Go Media undertaking design and marketing for various clients across Chennai and India. He also runs a music studio called Cornerstone Academy. His heart for people, especially those vulnerable led him to be the founding trustee of Justice & Hope.
Esther Subhashini
Trustee
Esther has a MA in History from Osmania University. She began her career as a College teacher before seeking to bring universal education to the poorest of the poor. While working as a Project Co-ordinator at the MV Foundation she was instrumental in using education to fight poverty in the Hydrabad area. Her interests extend from education, to health, the environment and sustainability. She is the recipient of many prestigious awards and is well recognized for her work. She currently serves as the Program Director at Cerana Foundation.
David Livingstone
Trustee
David got his Masters in Bio-Informatics from Hindustan College of Arts and Sciences. Having grown up with parents who worked in rural India, he always had a heart for the suffering. He switched career tracks and worked in non-profit work before getting a second Masters from Tata Institute of Social Sciences. The combination of his analytical and academic skills serves him well in his role as a Data Analyst at World Vision, India.
Pauline Daniel
Trustee
Pauline has always had a desire to help others. She studied at the University of Hyderabad where she received a Master in Computer Applications. Her career is an impressive resume of workplaces including, Tata Consultancy Services, Price Waterhouse Coopers and Navagate as well as her own private ventures. Her experience as a consultant and Project Manager are an asset to Justice & Hope.
Dr. M.C. Benjamin
Trustee
Dr. Benjamin studied at Osmania University before completing his MBBS and his post graduation in Ophthalmology at CMC Ludhiana. Committed to being a rural physician, he worked in the interior parts of North Karnataka, Yadgiri and Bidar areas. He travelled extensively taking medical care to the people in villages who had no access. 45 years later he continues to serve others through Sadhuram Eye Hospital. The Lions club and other forums have honoured him with lifetime achievement awards.
Dr. Hemalatha Benjamin
Trustee
Dr. Hemalatha received her B.Sc. in Chemistry from Women's Christian College and completed her dentistry from Madras Medical College. She worked for over three decades in Karnataka in Gulbarga and Kolar districts, taking medical care to interior villages and ensuring the poor had access. She then spent ten years serving families and individuals affected by HIV and AIDS. She currently works in the slums of Hyderabad providing livelihood and skills training for women and school dropouts, tuitions for children, and runs medical camps across Telangana state.
Testimonials
Interacting with the kids at the Government Protection Home is one of the best things that has happened in my life! Walking into the home, I felt an overwhelming sympathy as I saw the grimy conditions surrounding these children. My heart went out to these children whose eyes reflected an untold story of misery. I was drawn towards them and felt an increasing urge to make a difference in their lives. They needed love and attention and I was moved to whatever I could do for them. The responses were varied. Over a period of time, they slowly began breaking the walls they had built for themselves and started speaking of the past. They also spoke of how the future seemed so bleak and uncertain. Although most times, the stories they related were depressing and crushed one's spirits, I came to the realization that this was the stark reality. I felt more humane every time I walked out of the gates and this whole experience taught me to be more sensitive to those that are hurting.

If my investment could make a difference in their lives, so could yours!

- Anu

"I've interned with Justice and Hope for a year. Working with them has been an eye opener. They work with children and women who have been trafficked. J&H showed me that the rescuing trafficked women and children is not enough; counselling them, spending time with them, reminding them of their worth, showing them that they are loved, standing up for them and being their voice has had a major influence on my life. Talking about making a change and working towards making a change are very different. J&H is for the latter and this is the organization for anyone who wants to the reach out to the unreached."

- Aju Eva

Riya (name changed) is a very cheerful and energetic girl at the Home for Girls. She loves to dance and is excellent at art and crafts. She rushes to meet the staff of JnH whenever they come and says that spending even five minutes with them brings joy to her 

heart. Despite her current situation, she is a girl who has big dreams. She dreams of becoming a movie director.  

She says that everyone discourages her saying that it is not possible and is a waste of time. However, she wants to prove them wrong. She also has dreams which are so different from the other girls at the home. While all the girls want to leave and never come back to the home, Riya wants to return some day and help the girls just as the staff of JnH are doing. She said that she knows what it feels to be abandoned and unloved and so wants to love others who feel the same. She dreams of adopting a lot of 

children and giving them individual attention and love. However, there are days when Riya loses all her hope. It has been 3 years since she attended school. She does not have money to support her education. There are times when she has tried to kill herself because she feels that her dreams would not be fulfilled and that she would be stuck at the home forever.

The counsellor has to constantly remind her of her worth and bring back who she really is.

There are many girls like Riya at the home who lose their hope and harm themselves. They need constant motivation just to live one more day. Thank you for your encouragement and support which helps us bring HOPE to them.

- Sneha Priya Kurian, Project Manager/ Counselor
Useful information